DCI's Customer & Technical Service Team is committed to providing the best service and solving your challenges quickly. Serving customer needs always comes first. From ensuring on-time delivery to answering product-related questions, we are here to support you.
equipment@dcionline.com
1.844.854.8555
503.538.9302
Monday - Friday, 5am - 5pm PST
705 S. Springbrook Rd, Building C, Newberg OR 97132
Experience DCI Edge
3 Showrooms, 2 Manufacturing Factories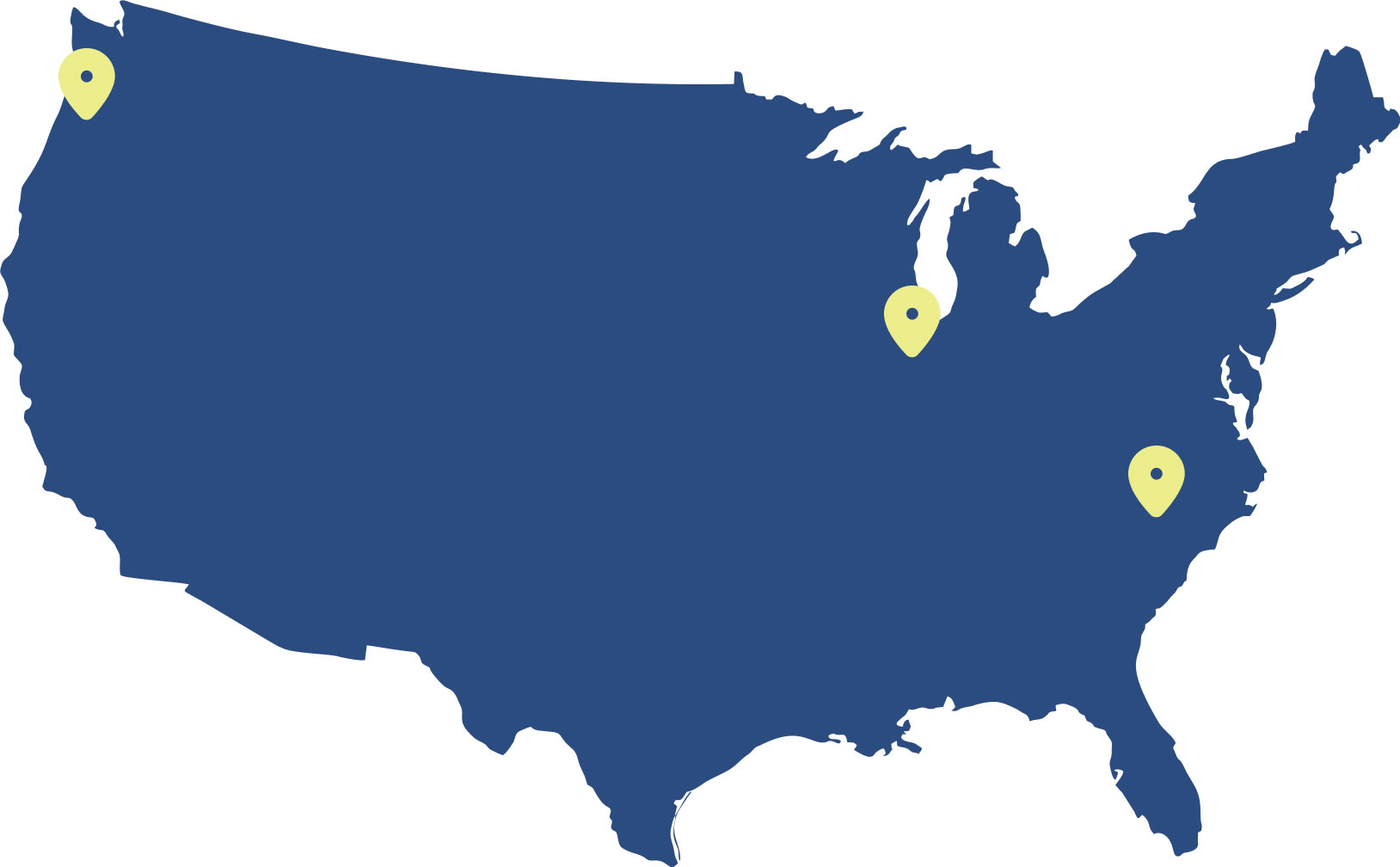 DCI Edge Showroom & Manufacturing Facility

Oregon, USA
705 S. Springbrook Road
Building C
Newberg, OR 97132
DCI Edge Showroom and NSK America

Corporate Headquarters
1800 Global Parkway
Hoffman Estates, IL 60192
DCI Edge Showroom & Manufacturing Facility

North Carolina, USA
9201 Stockport Place
Charlotte, NC 28273
Shipping & Return Policy
Overstock Items:
Items must be in original condition to be eligible for return; no credit will be issued on used, installed, damaged or incomplete returns (no partial packages). Modified, obsolete or discontinued items will not be accepted for credit. Returns will not be accepted outside of one year from the original date of invoice.
Edge Warranty Statement:
All DCI Edge chairs, units, lights and cabinetry sold to and installed by authorized DCI Edge dealers are guaranteed to be free from defects in workmanship and materials for five years from the date of purchase. During that period, we will repair or replace any defective part at no charge. DCI WILL NOT be responsible for dealer or service company labor charges or shipping charges to the DCI Edge factory.
Upholstery is warrantied for one year from the date of purchase. This guarantee does not cover normal wear, stains, cuts, or scratches on upholstery or surface finishes.
Staining, discoloration, or deterioration of the equipment caused by disinfectant solutions is not covered under warranty.
This guarantee does not cover damage resulting from improper installation, misuse, or accidents incurred in shipping and handling. All claims against the freight carrier must be initiated at the time the damaged items are received. The claim is the responsibility of the customer.
We are continually striving to improve our products. We reserve the right to make modifications without the need for prior notification.
Fiber optic tubings carry a six-month warranty, bulbs are items not covered under warranty.
OEM ancillary devices installed on DCI Edge equipment will follow the original manufacturer's warranty and are not covered by DCI Edge's warranty. Please contact the manufacturer of the device for warranty details and concerns.
Examples of installed products:
NSK NLZE Electric Micromotor - which offers a 3-Year Worry-Free Warranty
Dentsply Sirona Cavitron(R) system
Acteon(R) Sopro family of intraoral cameras, piezoelectric scalers, and curing lights
DTE Woodpecker Scaler and Curing Light
WARNING: Only authorized dealers should attempt to service DCI Edge Equipment. The use of other than authorized dealers will void the warranty