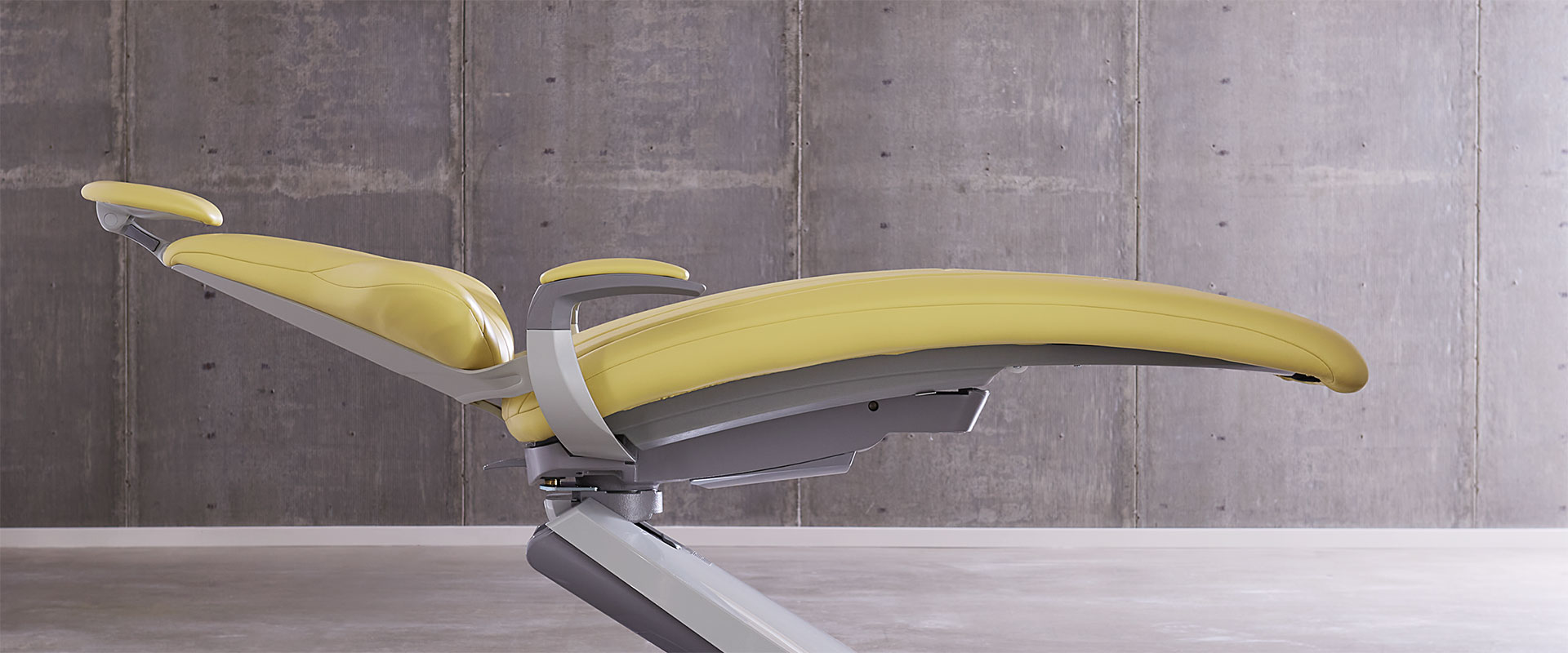 Series 5 Dental Chair:
Different By Design
A comfortable chair is the foundation for providing patients with a pleasant dental experience. At DCI Edge, our engineers have worked diligently to design an efficient chair that provides the maximum amount of comfort for the patient, while also providing proper working position for you. With its thin, narrow back and low chair height, our operatory chair is an asset to any dental office by providing comfort for the doctor and patient.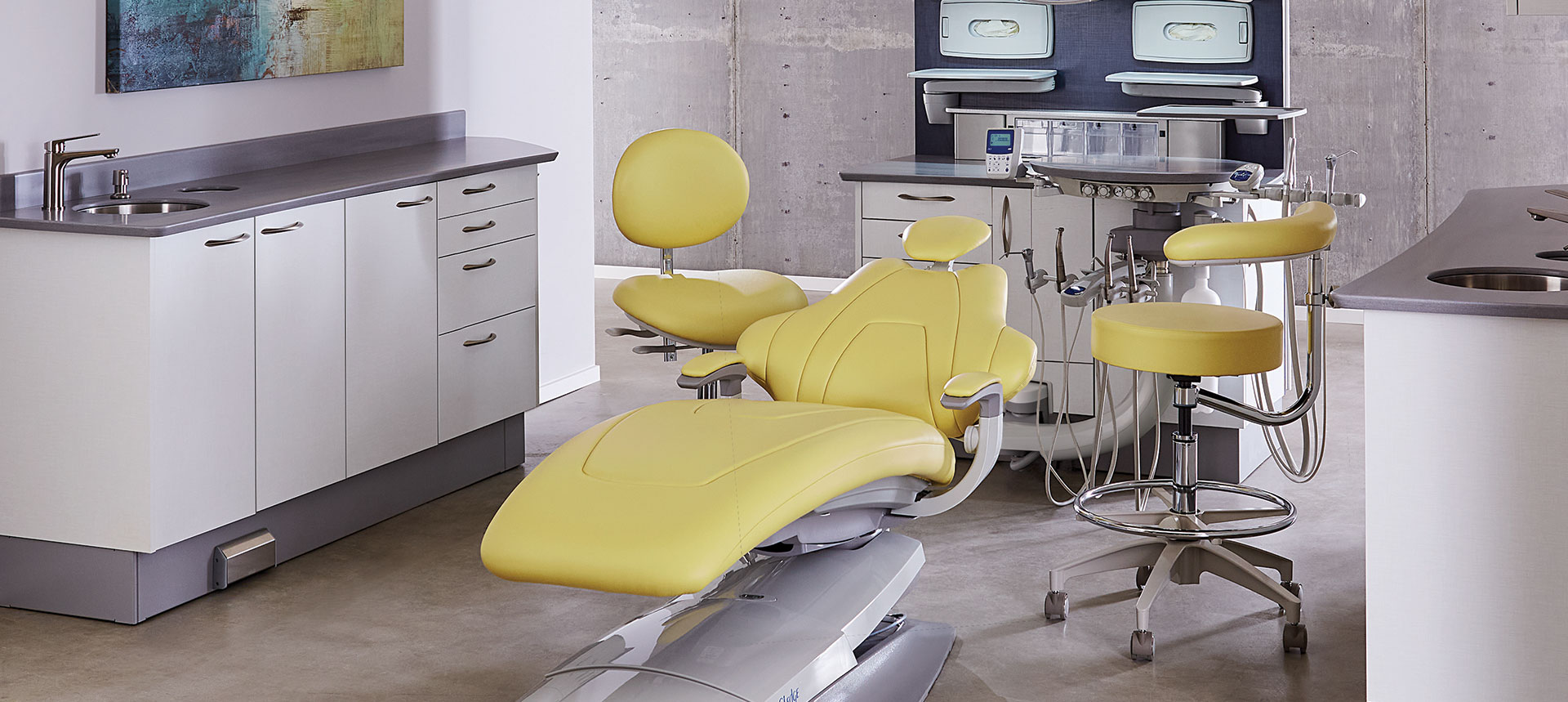 Pure Comfort
Cushions utilize four material layers, including memory foam, to achieve the ultimate in patient comfort. Available in ergoback or narrow back, plush or asepsis, and in a large variety of colors. Upholstered foldout armrests add to the comfort and style. Choose from a variety of Ultraleather or Naugasoft upholstery colors.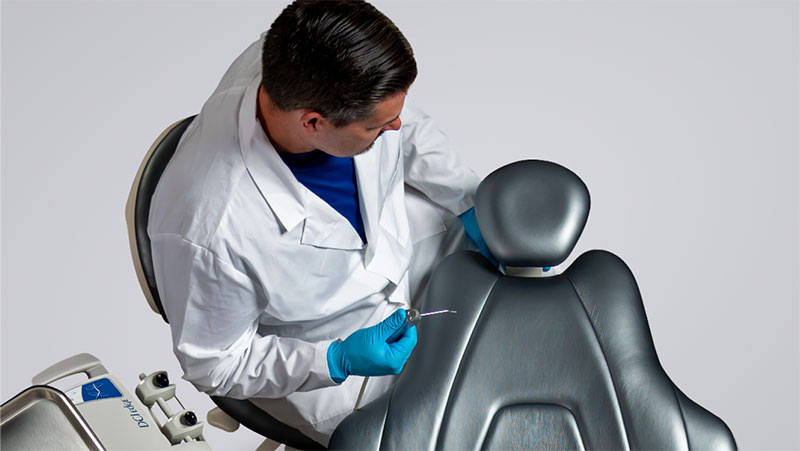 Access To The Oral Cavity
Unique contoured back design ensures full access between the 3 and 9 o'clock working positions while comfortably supporting the patient. The innovative headrest scoop and back design provide patients with back support regardless of height.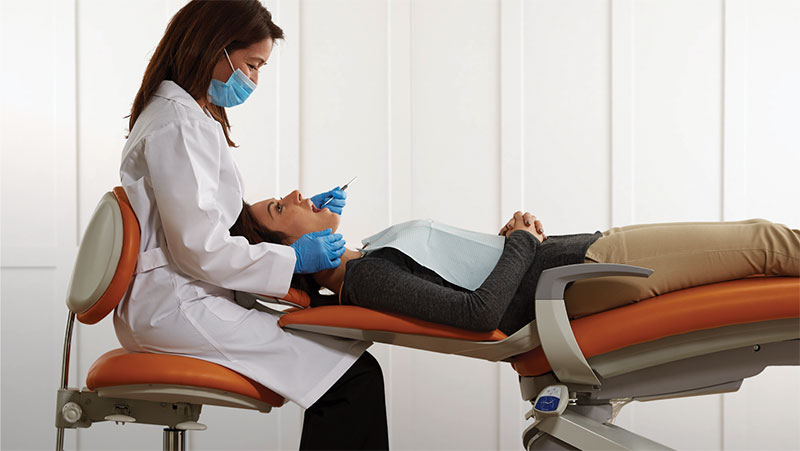 Ergonomics
Thin, narrow back and dual articulating headrest allow for ideal positioning for the provider and patient. This leads to enhanced comfort and efficiency for the entire dental team.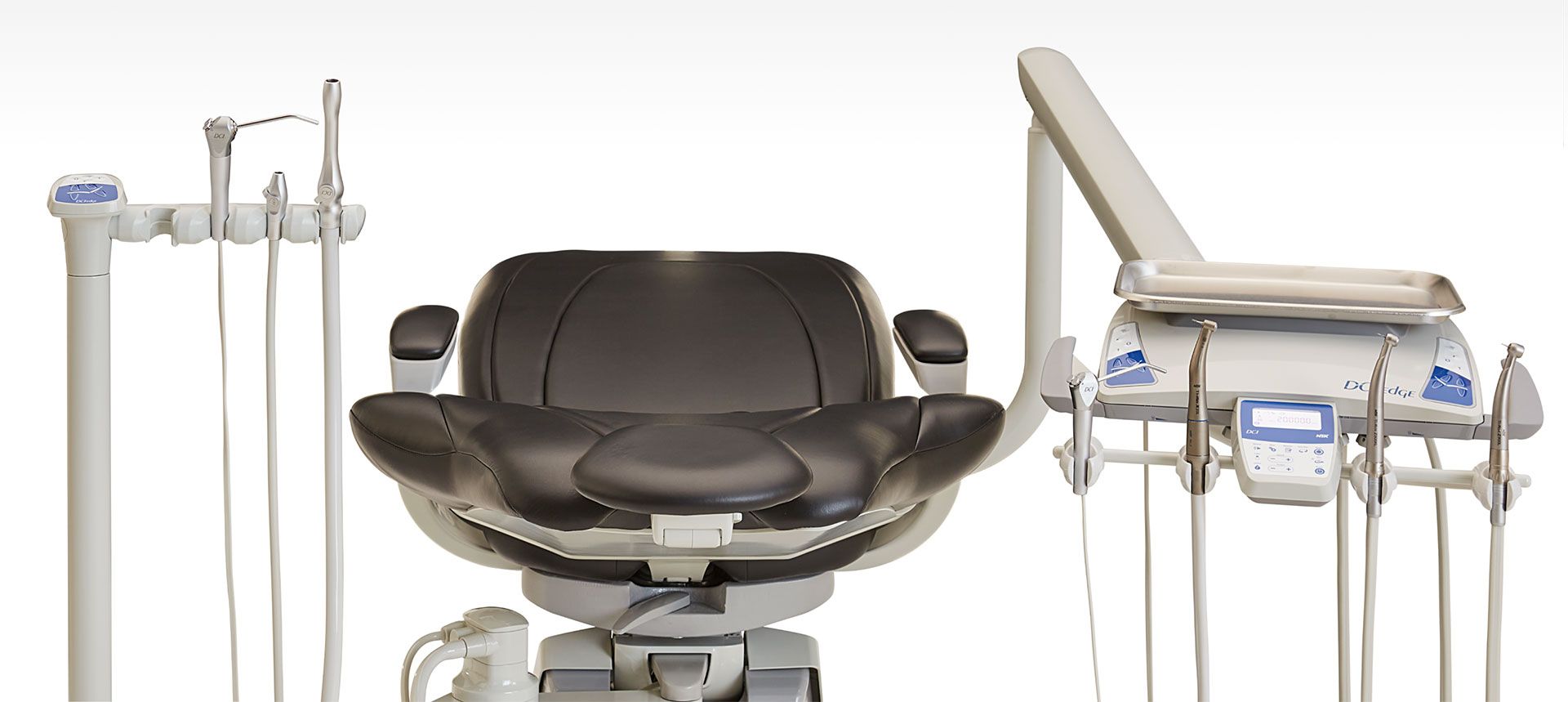 Soft Start-Stop System
Soft start and soft stop technology eliminate abrupt chair movements.